Computer Hacking Forensic Investigator (CHFI) IITK
Upon successful completion of the course, you will be awarded a certificate from E&ICT Academy IIT Kanpur, India's most prestigious institution. This certificate is a valuable credential that will demonstrate your skills and knowledge to potential employers.
E&ICT Academy IIT Kanpur is a joint initiative of the Ministry of Electronics & Information Technology (MeitY), Government of India, and the Indian Institute of Technology Kanpur. It is a leading institution that offers industry-focused and industry-driven hands-on courses in electronics and ICT.
The fact that your certificate will be awarded by E&ICT Academy IIT Kanpur adds to its prestige and value. It shows that you have been trained by one of the best institutions in the country and that you have the skills and knowledge that employers are looking for.
Duration : 40+10 Hrs
Mode of Training : Online Instructor Led
Every crime leaves a digital footprint, and we have the skills to track those footprints. Every crime leaves a digital trail, you will learn to uncover these pieces of evidence, decode them, and generate comprehensive reports. From deciphering a cyberattack to taking lawful action against the culprits, you will play a pivotal role in addressing cyber-breaches.
As organizations swiftly embrace new digital technologies and cyber threats remain a primary concern, it's no wonder that computer forensics is more crucial than ever before. The projected growth of the global forensics market is estimated to reach USD 9.7 billion by 2023*, reflecting the increasing demand for professionals skilled in digital forensics
Batch Schedule
Start Date : 15th Dec'23
Timings : 2:00 Pm to 5:00 PM
Days : Weekend
After successfully finishing the course, you will receive a certificate from E&ICT Academy IIT Kanpur. If you're interested in obtaining any of the CEH v12, CHFI v10, or CPENT certification from EC-Council, you will need to acquire an examination voucher. You can easily acquire one by reaching out to us, and we will assist you in obtaining it at a competitive rate.
For vouchers, you can contact us by emailing us at info@cyberninja.co.in or call us at +91-7388933334
Course Outline
Module 01: Computer Forensics in Today's World
Module 02: Computer Forensics Investigation Process
Module 03: Understanding Hard Disks and File Systems
Module 04: Data Acquisition and Duplication
Module 05: Defeating Anti-Forensics Techniques
Module 06: Windows Forensics
Module 07: Linux and Mac Forensics
Module 08: Network Forensics
Module 09: Investigating Web Attacks
Module 10: Dark Web Forensics
Module 11: Database Forensics
Module 12: Cloud Forensics
Module 13: Investigating Email Crimes
Module 14: Malware Forensics
Module 15: Mobile Forensics
Module 16: IoT Forensics
About the Exam
Number of Questions: 150
Test Duration: 4 Hours
Test Format: Multiple Choice
Test Delivery: ECC EXAM
Exam Prefix: 312-49 (ECC EXAM)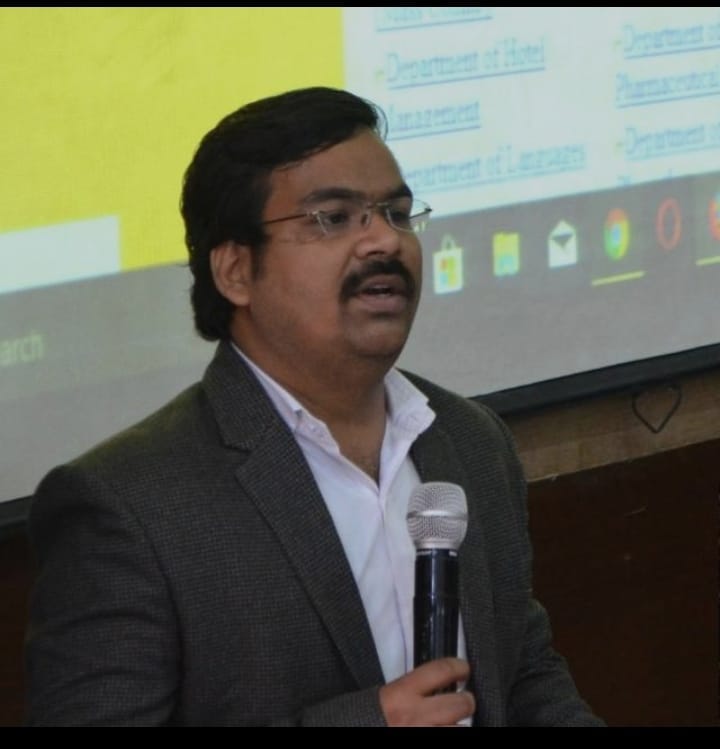 R. Gupta
A seasoned instructor with over 16+ years of expertise in Ethical Hacking, Cyber Security, Penetration Testing, Computer Hacking Forensic Investigation, RedHat Linux Administration, Networking (CCNA), Cloud Computing, Power Bi, Tableau, and MS Office. He has successfully delivered both in-classroom and virtual training seminars, benefiting a diverse audience of 15,000 Plus students and professionals. His extensive background spans various fields, including Education, Project Development, Network Management, and Technical Support. His wealth of knowledge and experience makes him an exceptional guide for your learning journey.